Langkawi Trip Part I : Definition of Ad-Hoc
Ad-Hogged.
Current Listen : N/A
Was a very nice trip INdeed. Me and Mak was having a discussion on cheap (?) AirAsia flight ticks on our way back home from werk and boom ! "Lets go to Langkawi ! "
The Suckers At Their Suckest. lol.
Me & Mak, we form a nice team. We melt my pops attempted Resistance, we make allies with Yan, and hence, all obstacles cleared. The Quagmire lost its Significance in the presence of us.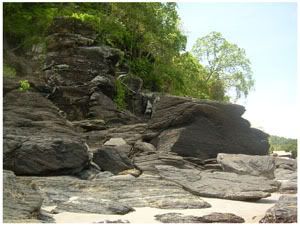 Now the only thing thats left to clear is the transportation method. This is vital, make or break, it either we get to borrow our cuz's car or we're not going at all. And the ever so nice cuz of us, lend us her Mighty Toyota Unser. We owe you one. Off we shoot to Kuala Perlis.