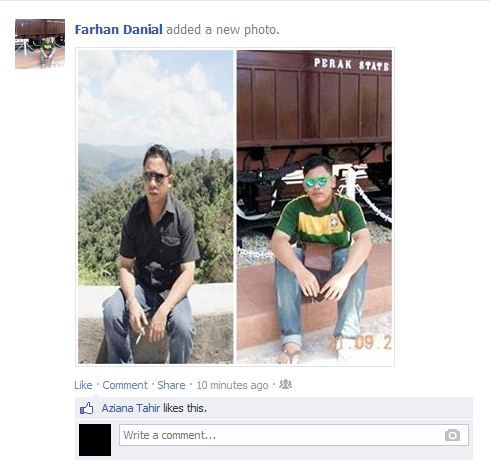 My nephew posting a picture with spitting image of his late father. I wonder what he must feel. Does he miss his dad ? Does he wish at times he could talk to him ? About girls, about the many dreams he must have.. I wonder. Makes me teary, this.
I cannot cannot imagine the kind of pain one at such a tender age has to go through. Wanting to talk to that somebody. So badly. But you just can't.
Farhan mesti nak cerita dekat Ayah that he wishes to follow his footsteps. Suka main bola. Sangat-sangat. Farhan mesti rasa nak Ayah could hug him and just tell him that everything will be just fine.

All the things he wishes to say. All the father-son things they never get to do..