This is what happens when its 4 something in the morning and your brain decides that counting sheeps is too mainstream a thing, and thinking (overthinking) is a 'thing'. Creative inflow of thoughts in neither sequential nor logical order. They just randomly appear one thing after the other.
So a cheesy collage maybe ? Why the heck not.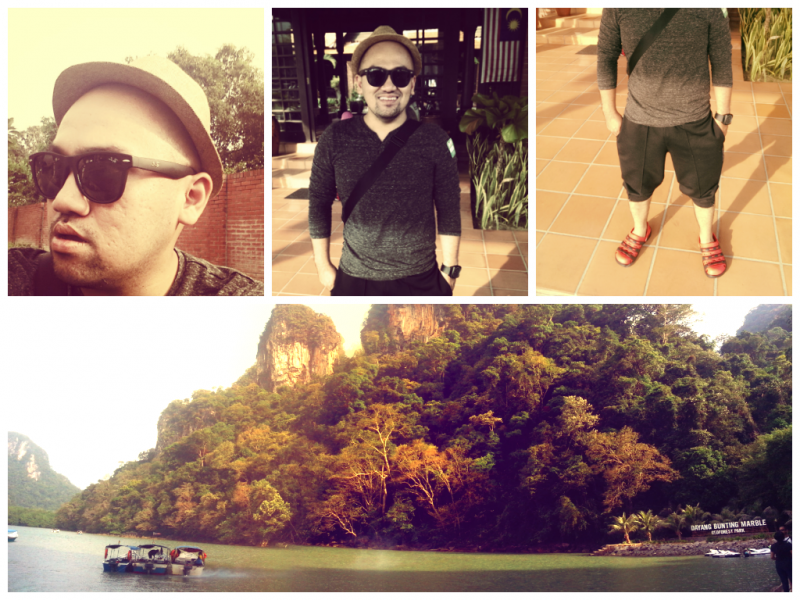 So in the collage above that was probably me, probably Island Hopping in probably an island somewhere probably in the Northern state of Malaysia. Probably with a new hat and probably a new pair of probably RED crocs. Ciplak of course.
Edit: Island hopping was probably nice. An island surrounded by salt water and in the middle of her belly a freshwater lake. Awesome brilliant! (me running out of adjectives) Taktau berenang ? Tak jadi masalah. At ten Ringgit, an overpriced life jacket can be rented out from the nearest peddler. So why the heck not ? Probably.
Edit's edit: Island Hopping consists of 3 activities in total. Pulau Dayang Bunting with the freshwater skinny dipping. Tengok and bagi makan Helang and lepaking at Pulau Beras Basah, FYI.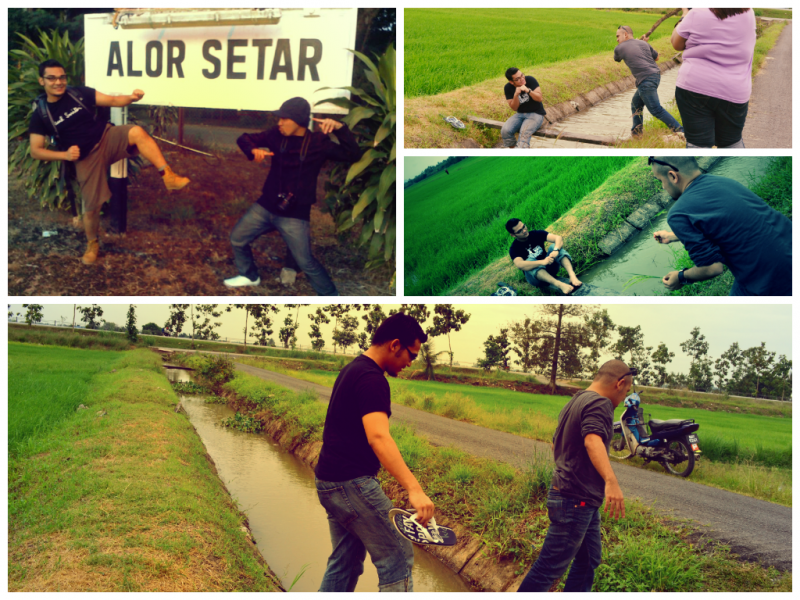 Two, one of my bestest pal is getting married today. My feelings are jumbled into a pile of mess, weepy substance, remnants of what's left of masculinity inside of me. Happy for him that he's found the one. Sad on the other that things may never be the same again. Probably, its just me. I'm a Melan Choly fucker like that.
Hafiz, congratulations on your wedding and good luck in your future undertakings. You're one of the most upstanding guy I have ever met and she is lucky to have landed you.
And one thing not many people may know about him is that he loves his grass to the point of trying to befriend them as can be seen from the picture below: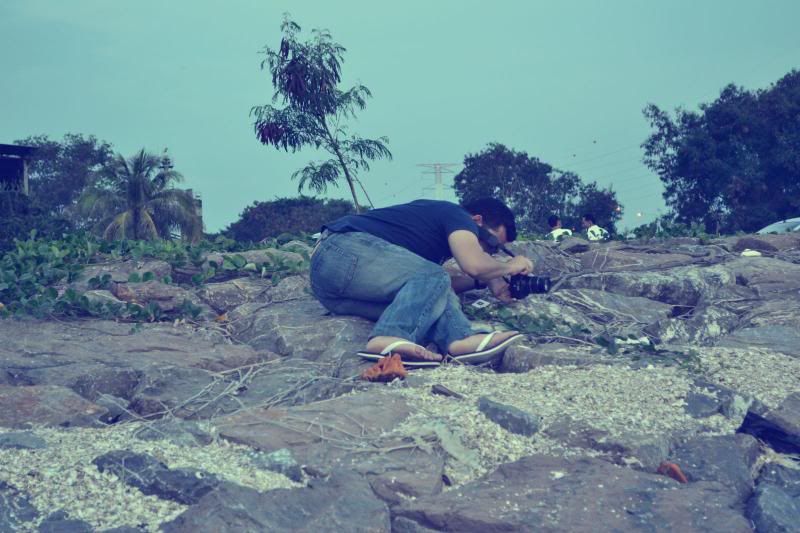 Either that or he was trying to cover up the fact that he was farting. Nice try Hafiz. Nice try.